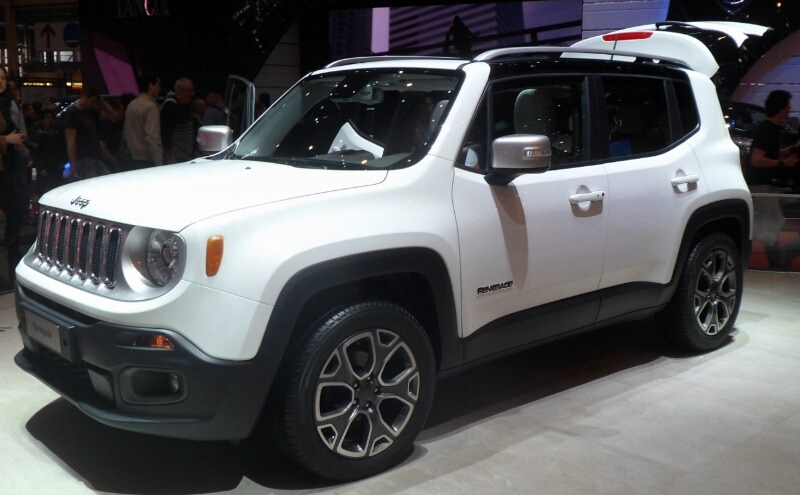 2015 Jeep Renegade:
Jeep recently unveiled the all-new Jeep Renegade at the New York International Auto Show. The team at Larry H. Miller Chrysler Jeep Tucson is thrilled about the news, and wanted to give everyone a little more information about the vehicle. Here are a few things we know about the Renegade:
No set date has been released on when it will be available. Most likely in the 3

rd

or 4

th

quarter of 2014.

By looking at the Renegade, you can tell it is a Jeep, with an aggressive stance, 7-slot grill on the front and other features that are signature to Jeep.

Seats 5 comfortably with ingenious cargo space.

One of the freedoms Jeep has always offered is the removable tops and removable doors. That doesn't stop with the Renegade.

The Renegade comes with My Sky roof features, which is a dual-panel roof that locks into place. These panels can be adjusted to allow a few rays of sun in like a sunroof, or it can be completely removed and stored flat in the rear cargo space.

Best in class 4x4 with a factory 1-inch lift, skid plates, aggressive tires, and Red tow hooks.

The Renegade has a unique design that comes from the WWII military gas can that was impressed into the side of the can to provide strength and durability through the rough and harshness of the war environment. This design has been featured on the Renegade in the taillights and My Sky rooftop.

The Renegade comes with adventure gear such as snowboard bindings, or ultra light and strong rock climbing gear.