Have you ever "moved mountains" do something? You know, achieved something that took such Herculean effort that you felt as though you'd just deadlifted Mount Rushmore? Well perhaps not that, but everyone has something that drives them to move mountains, and that's what Jeep brand has always tried to inspire its to do. In fact, this past year, a team of Jeep Wrangler owners almost literally moved mountains…or rather, mountains moved them.
​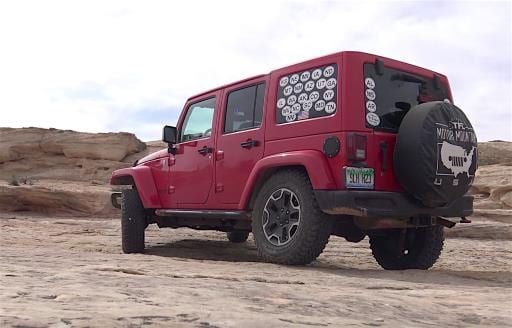 Last year, the team at The Fast Lane Car (TFLCar) set out on an epic quest. Christening their trip the Motor Mountain USA series, the team endeavored to climb the highest peaks they could drive up across the USA. Encompassing the span of an entire year, the team at TFLCar trekked over 37,000 miles across the country, all from behind the wheel of a Firecracker Red Jeep Wrangler. This was no easy task and despite some rough off-road action and a few hiccups along the way, the team completed their goal last week, summiting Mauna Kea in Hawaii before finally heading back home.
TFLCar is one of the most highly viewed auto channels on YouTube and with the completion of their Motor Mountain USA series, they've completed one of the most epic road trips to ever be recorded on film. It just goes to show that when you're in a Jeep Wrangler, moving mountains is just part of everyday driving. Visit us at Larry H. Miller Chrysler Jeep Tuscon to test drive one of these awesome adventure vehicles today!