February is a month for lovers. We're not big fans of the sappy Valentine's Day dialogue, but we sure do love the 2018 Chrysler Pacifica with all of our heart. This minivan is certainly the apple of our eye and we want to share with you our four favorite things about this amazing vehicle. There's no question the 2018 Pacifica is our valentine year-round, and we want to convince you that it should be yours too. Here are our four favorite features: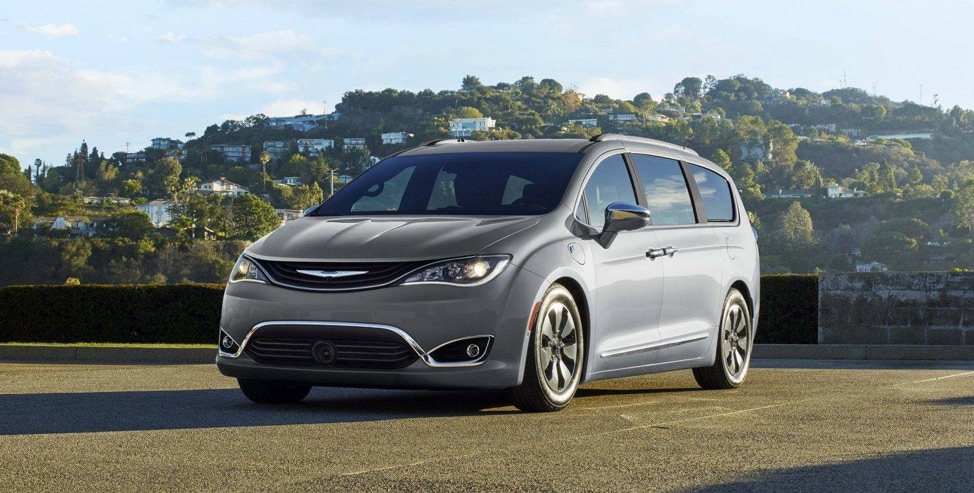 ​

1. This technologically advanced model features an available Uconnect® system that will blow you away. This includes two 10.1-inch, high-definition touchscreens equipped with Blu-ray, wireless streaming, wireless headphones, downloadable games, apps, and two HDMI inputs. You'll never have trouble keeping everyone entertained in this incredible minivan.
2. While the kids are entertained with the dual-screen entertainment system, this Chrysler will keep you entertained with Android Auto™ as well as Apple CarPlay® up front. These awesome features will help keep you focused on the road ahead, while making it easy to make calls, play music, access navigation, and more.
3. This minivan is not only extremely smart when it comes to technology, it also has a myriad of safety features that are quite advanced. One of our favorites has to be the full-speed forward collision warning plus. This feature will actively look out for you and your family on the road and help prevent a frontal crash. Audio and visual cues will populate the dashboard if a crash is imminent, informing the driver to brake immediately. If the driver does not brake and the crash is still imminent, this vehicle will actually brake for you! That's thanks to the Automated Emergency Braking System available on 2018 models.
4. We all know a minivan is a little bit harder to park than a coupe. That's why this 2018 Chrysler has an available parallel and perpendicular park assist system that will basically park the car for you. This amazing feature makes squeezing into a tight spot a breeze. All the driver has to do is follow on-screen instructions for the gear position, brake, and gas pedal. Watch this amazing feature in action below:

If you're not swooning over this van like we are, we don't know what else to say. Well actually, there is one more thing we could say: Check out our inventory in person. We think you'll fall in love once you experience this vehicle first-hand. Give us a call for a test drive at (866) 447-1843 or stop by our dealership. We'd be happy to match you with the perfect Pacifica.