How are you celebrating the holidays this season? Even though there isn't any snow, there is a lot of holiday spirit in Tucson this month. Our community is getting festive by attending winter events throughout the month of December. Whether you are looking for a perfect date night or a family-friendly activity, you have to check out the events below to get yourself into the spirit of the season.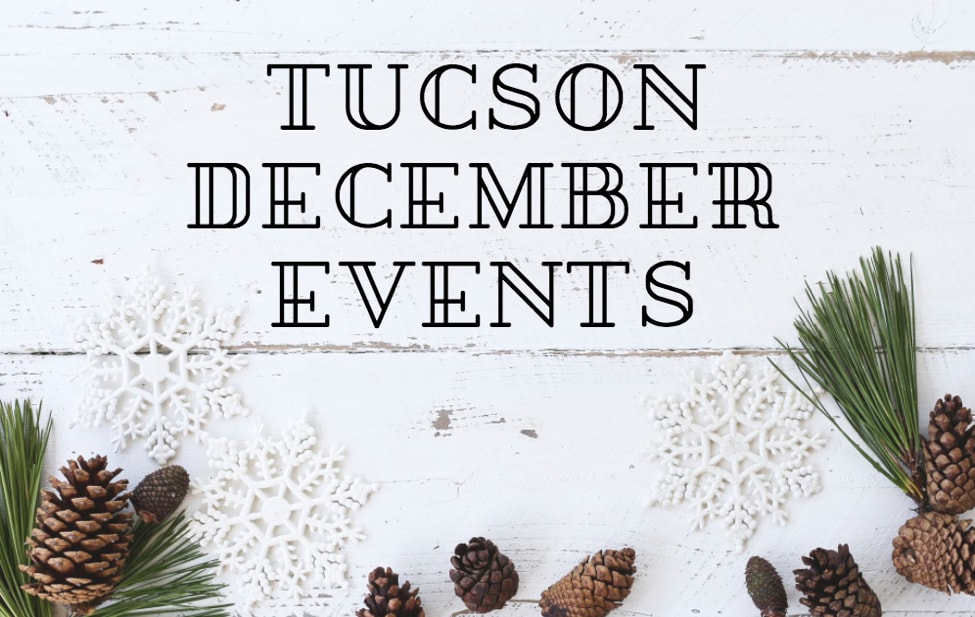 Zoo Lights at Reid Park Zoo
If attending Zoo Lights annually is not already a tradition of yours, you have to check it out this year—we guarantee you will fall in love. Zoo Lights at Reid Park Zoo starts on December 7 and goes through the 30. For Zoo Lights, Reid Park Zoo transforms the facility into a winter wonderland. You will be able to enjoy falling snow, seeing Santa, live music, and carousel rides. Most of the zoo animals will not be visible during the event, but there will be plenty of fun available for all. For more information, visit their website here.
Annual Downtown Parade of Lights
Another local favorite, the 23rd Annual Downtown Parade of Lights will be on Saturday, December 16. If you have been before, you will be pleased to see the new route that focuses on the downtown area and Jacome Plaza. Enjoy visiting local restaurants, shops, museums, and the mayor's tree lighting ceremony, festival, and a parade of lights at this holiday spectacular. There will also be live music and entertainment available from 3 – 9 p.m.
Holiday Nights at Tohono Chul
Holiday Nights is the perfect date night event, with six different dates throughout the month of December—see the complete calendar here. You and your date will be able to walk around the gardens decorated with over a million twinkling lights. There will be live performances and tasty treats available as well. You won't want to miss out on the performance by the Tucson Jazz Institute on December 8. Mark your calendars and get ready for a great time this December.
Fourth Avenue Winter Street Fair
Get ready for Tucson's favorite community event—the Fourth Avenue Winter Street Fair. You might have attended in the spring, but you definitely won't want to miss out on the winter fair. This family-friendly event brings over 500,000 people to town every year because it is just that awesome. Artists from around the world, local entertainment, and delicious food can all be found at this amazing celebration. By attending, you'll be giving back to our community. Funds are used to support the Avenue's infrastructure, invest in local neighborhoods, and other nonprofits to help make our town the best it can be.
At Larry H. Miller Chrysler Jeep Tucson, we love supporting our community and try to attend as many events as possible. We also spend a lot of time supporting local charities. Want to know more about what we do? Learn more about our philanthropic efforts by checking out our website here.