Jeep Gladiator Heritage
Brandt Rosenbusch, Manager - Historical Services, talks about the heritage behind the Jeep® Gladiator.
Iconic & Tough: Jeep Trucks
Jeep has a long history with trucks, almost as long as the CJ series goes back. Their first trucks were introduced in 1947 and up until 1987 there was a continuous line of at least one truck model being produced by Jeep. The most iconic Jeep truck is probably the Gladiator from the early 1960's, it's got that round or oval rhinoceros grille that they called it. It was just a tough, strong-looking vehicle.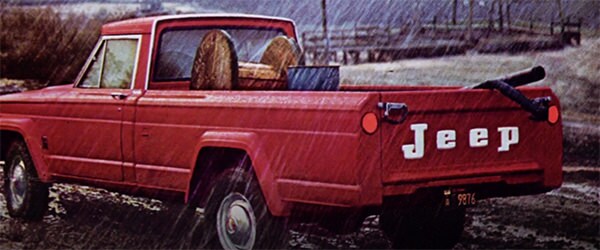 Nostalgic Form Meets Function 
The Gladiator and the J-series were built up until 1987 and that's what people are most familiar with. The Jeep pickup that was built from 1947 to 1965, it really stood out because it looked like a Willy's Wagon. It looked like the other Jeeps that were being built at the time with the flat fenders, it really fit with the line of Jeeps that were being produced. A lot of people remember those and it's kind of a nostalgic vehicle. Share your Jeep story on our Facebook page!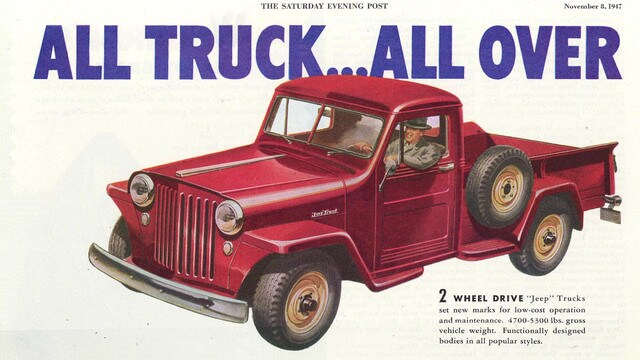 Looking for the New Jeep Gladiator Truck in Tucson? We have YOURS right here at Tucson Jeep!
We can't wait to tell you all about the only open-air pickup that will have you appreciating the great outdoors like never before. Wherever your adventures might take you, the New Jeep Gladiator offers hard and soft top choices that give you the open-air freedom to enjoy our brilliant southwestern Tucson sunshine. For the ultimate off-road experience, you will be able to easily fold down the windshield and remove all four doors to really feel the wind in your hair.
Speaking of off-road, every New Jeep Gladiator truck has Jeep 4x4 capability and is equipped with heavy-duty Dana® 44 front and rear axles and a proven 4x4 system offering high and low ranges. The New Jeep Gladiator Rubicon model will come with even more exciting off-road accoutrements such as lockable wide track axles, FOX shocks, an electronic disconnecting front sway bar and killer 33" all-terrain tires. To blow your mind even more, there will also be an available Industry-Exclusive forward-facing TrailCam Off-Road Camera that will make navigating off-road obstacles so much more fun!
So Many Cool Videos!
We've loaded up the whole Jeep YouTube playlist from the 2018 LA Auto Show for you to watch because we couldn't pick just one favorite video showcasing the New 2020 Jeep Gladiator. The playlist starts out with an overview of the Jeep lineup and includes an insider view of the best new features of the New Jeep Gladiator from the Jeep Brand head of design himself, Mark Allen. He gives a us a closer look at what makes the Gladiator so special and talks about the historic names of past Jeep trucks such as the Scrambler, the Comanche and of course, the Gladiator. If you want to learn more about the history of Jeep brand trucks and the Jeep Gladiator, we also found a great video from Brandt Rosenbusch, manager of historical services, talking about the heritage behind the Jeep Gladiator. 
When you're ready for your next new Jeep you can trust the expert Jeep Specialists at Larry H. Miller Chrysler Jeep Tucson where you always pay the Simple Price.